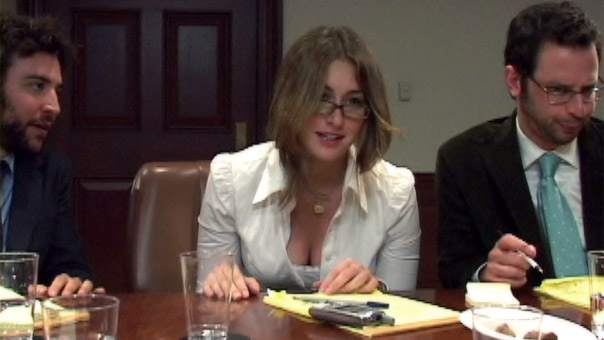 The Negotiating Table
WGA and AMPTP negotiators return to the table.
During the Writers Guild of America's strike in 2007 and 2008, Nick Kroll and Kat Foster put on a live benefit show in Los Angeles to show support for the guild members. A sketch for the show written by Seth MacFarlane was so good it had to be immortalized on video, so Nick and Kat called us up and we made it happen. Seth, John and Erik dutifully performed the voices and puppeteering for this video that instantly went viral.
Credits
Written by Seth MacFarlane.
Directed by Brendan Colthurst and Bryan Carmel
Featuring Josh Radnor, Kat Foster, Nick Kroll, John Viener, Seth MacFarlane, and Erik Weiner.